Welcome to Access Partnership
Details

Last Updated: Tuesday, 10 September 2019 19:09
Access Partnership is a not-for-profit community collaboration of medical providers,
charities, universities, churches, civic groups, free clinics, community health centers,
departments of health, community service boards and social services departments
and a broad representation of volunteers. Our focus is on strengthening existing programs,
implementing new programs for identified gaps and connecting resources for low-income families.
Mission & Vision
Our mission is to facilitate the connection between those with health care needs and available resources.
Our vision is that all residents of Hampton Roads can obtain the health care needed to achieve personal wellness.
Access Partnership earned Top-Rated Awards for 8 years (2012-2019).
Click on image to link to Great Nonprofits
The GreatNonprofits Top-Rated Awards is the one and only people's choice award where volunteers, donors, and people served by nonprofits are asked to share stories of inspiration, express their appreciation, and potentially help nonprofits earn a spot on the prestigious GreatNonprofits Top-Rated Nonprofits List.
The GreatNonprofits seal is the second most trusted rating seal, after the Better Business Bureau*
*According to Software Advice
Help Access Partnership win a 2020 Top-Rated Award!
If you love our work then tell the world! You have an opportunity to help us make even more of a difference in our community. GreatNonprofits-a review site like TripAdvisor-is honoring highly reviewed nonprofits with their . Won't you help us raise visibility for our work by posting a review of your experience with us? All reviews will be visible to potential donors and volunteers. It's easy and only takes 3 minutes!
Go to https://greatnonprofits.org/org/access-partnership to get started!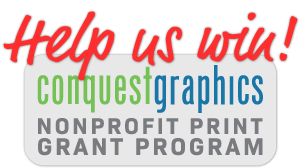 Click on icon and LIKE Access Partnership to help us win a print grant!!!